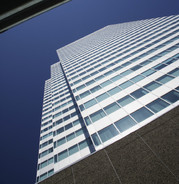 Ro-Tel Mechanical Services Ltd is a facilities management company operating in many areas of the country, with head offices near Gatwick Airport
Our team of engineers have many years' project management experience. Whether you are a small company with basic needs or a large multi-site national company, we provide comprehensive, professional support and supervisory services to contractors and clients alike. For this reason, our clients operate throughout the private, commercial and public sectors.
Ro-Tel Mechanical Services Ltd provides
expert support in all phases of your construction project
a team of specialists for different project areas
broad coverage of trade disciplines
personalised and practical solutions based on defined project characteristics
Are you interested in our services and what we can do for you?
Please contact us on +44 01293 817700 to arrange an appointment.