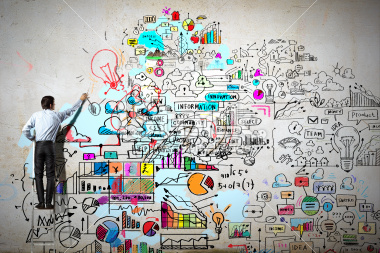 Ro-Tel understand what is regarded as 'good practice' for planning, managing the resources, controlling progress and ensuring that the work is completed within an agreed time scale.  In short a project that meets the business case within a defined quality, time and budget. Our clients are assured of our capabilities to plan with confidence, predicting likely obstacles, while identifying and obtaining resources appropriate to their project.
We also understand the importance of taking a bird's eye view to any project, thus enabling us to foresee and solve and perceived problems before they have any negative impact.
Ro-Tel feel it is important to communicate on all levels and be capable of bridging the gap between users and suppliers, this is important to meet specific sometimes escalating requirements, as well as clearly identifying our mutual visions throughout the lifespan of a project.  A project communications plan consists of a simple matrix; the listing of each stakeholder and their information requirements during the project. Ro-Tel always gains from their clients, an agreement on the frequency and method of communication.
Our Mantra is: cost, scope and schedule. An increases in any one will result in the inevitably of one or both of the other elements being changed as well. It is the juggling of these three elements – known as the project triangle – that must be carefully monitored at all stages of the project.